If you've followed this blog for any amount of time, these are two things you know to be true about me: 1) I hate dieting and 2) I love Green Mountain at Fox Run. In fact, this is a selfie I took while at Green Mountain almost two years ago: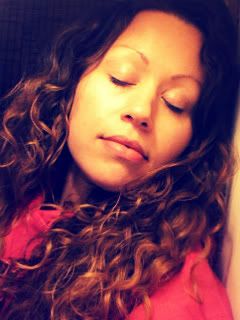 At peace. At home.
If it were up to me, we'd live in a world where dieting was considered one of those harmful and crazy things of our past. We'd look at diet ads as we do vintage ads promoting cigarettes. But, alas, we live in a world where dieting is considered a rite of passage–a bond between women. In fact, many women (and, increasingly, men) don't even know how to bond without some form of body dissatisfaction entering the dialogue. The weight loss industry is worth $66B and even people with degrees who want our trust, like Dr. Oz, hawk harmful diet gimmicks and promote the falsity that being thin is equivalent to being healthy (hint: it's NOT!). Do you want to keep giving diet scams your money in exchange for false promises (and a lot worse)?
The most worrisome trend I've noticed is the propensity for us to believe we're not dieting or being sold diets when in fact we are. I had this moment, which is what prompted me to officially give up dieting in 2012 [a version without my typical cursing is here]. I didn't think it was a diet. It was just a "lifestyle change," but, in reality, I was obsessed with my weight and measuring my "success" by whether I lost weight, not whether I was engaging in healthful and sustainable behaviors. I recounted my epiphany and wrote:
Dieting is not a means to self-acceptance; in fact, dieting is the quickest way to give yourself a potentially dangerous complex. You'll notice that you start thinking of yourself as "good" and "worthy" when you eat less and weigh less and "bad" and "unworthy" when you eat more or weigh more. Worse – you'll begin this thing that I call a "weight-centered contingency plan," i.e. everything in life from travel plans to pursuing a romantic interest to wearing certain cuts of dresses will be put on hold until you reach a certain weight. The problem is, once you get on this contingency plan, the end goal becomes fluid. You'll find that if your goal weight was x and you reach it, a new lower weight goal will probably replace it.
With the new year approaching, we're all sure to be bombarded with new weight-loss gimmicks and false promises for a svelter frame for only three easy payments of $39.99.
Join me on a quest to find the worst diet gimmicks of 2013 and to EXPOSE them via the Slim Chance Awards , as part of Healthy Weight Week 2014.
Healthy Weight Week is an educational event hosted by Green Mountain At Fox Run to help change the conversation around weight and health and promote diet-free healthy living habits that are sustainable. By submitting your choice of the most ridiculous diet gimmicks along with your story of "That Moment When… I Knew I Needed to Stop Dieting!" you might win a FREE WEEK-LONG STAY at Green Mountain at Fox Run (if you win, will you take me?! ;)) Nominations accepted until Dec. 11!
I'll be helping to judge the entries (clearly, I love to be snarky! ;)) so go to fitwoman.com/hww and nominate the worst diet products of the year and be sure to include a short story about "That Moment When…I Knew I Needed to Stop Dieting!" and you'll be entered into the contest.
<3,
The Cranky One
Tags: green mountain at fox run, healthy weight week, slim chance awards