Hey guys!
Last night was one of the most awesome nights of my life and definitely allows me to say goodbye to 2010 with a content heart and hello to 2011 with excitement! I went with my boyfriend, bandmates and their significant others, to watch The Dresden Dolls — one of my fave bands ever! — perform at the House of Blues in San Diego, CA.
The gang and I went to eat at the House of Blues first, since if you eat at the restaurant you get to skip the line to enter the concert. It also turned out to be happy hour, so we certainly imbibed…;)

My boyfriend captured my sheer joy (and tipsiness hehe) on film

By the time we finished dinner (and I gotta give a shout-out to HOB SD for being so accommodating to my vegan needs!), we made it for the second half of Jason Webley's pre-show performance — dude can rock an accordion. Before I knew it, The Dresden Dolls were on stage and I remained transfixed the entire night. Uh, except for the amazing moment when I saw Neil Gaiman in front of me, giving an autograph to some chick in the shadows. I debated – do I, don't I? How lame is it to walk up and gush to someone? My bandmate's wife gave me the push and I went up to him, shyly, simply told him how much I loved his work and planned to walk right away. He, instead, asked for my name and asked if he could give me a kiss on the cheek. I'm still swooning!
The Dresden Dolls were amazing!
The Dresden Dolls were amazing and, to my joy, also played some of Amanda's solo tracks, including one of my faves, "Astronaut." Epic night!
So, today is New Year's Eve, yay! I'm still hung-over from last night, so alcohol is out of the question, but I'm very excited to welcome the new year with my boyfriend at home with our little Kuni…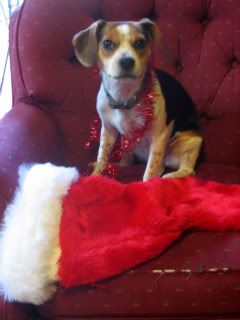 and the rest of the zoo…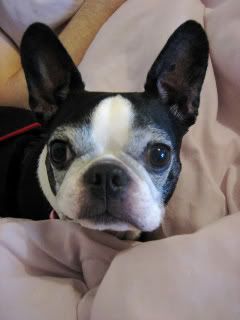 It's hard to believe that it's going to be 2011, but I'm excited for what the new year will bring! I'm slated to visit New Mexico again, with my band this time, to work with Joey on recording and producing a few tracks and we already have a performance lined up for February! I'll also be graduating with my master's this Spring, and celebrating four years with my boyfriend in March. Lots to be thankful for and to look forward to!
2010 was an amazing year! I visited memory lane by reviewing some old blog posts and relived these moments:
And I look forward to sharing 2011 with you guys, too! How are you guys celebrating tonight?!
<3,
The Cranky One